We Fully Clean Your Windows By Hand Every Time
We are a local, family-owned company with more than 30 years experience in residential, commercial and post construction window cleaning. Our focus is to provide exceptional service to our clients at an affordable price. Window cleaning is a necessary part of maintaining a home or business. We service residential, commercial, post construction and more. Our cleaning does not include water fed pole rinse systems to do the work that should be done by a professional on a ladder, unless there is a specific issue of safety.  You can rest assured that every window was cleaned by hand with a squeegee.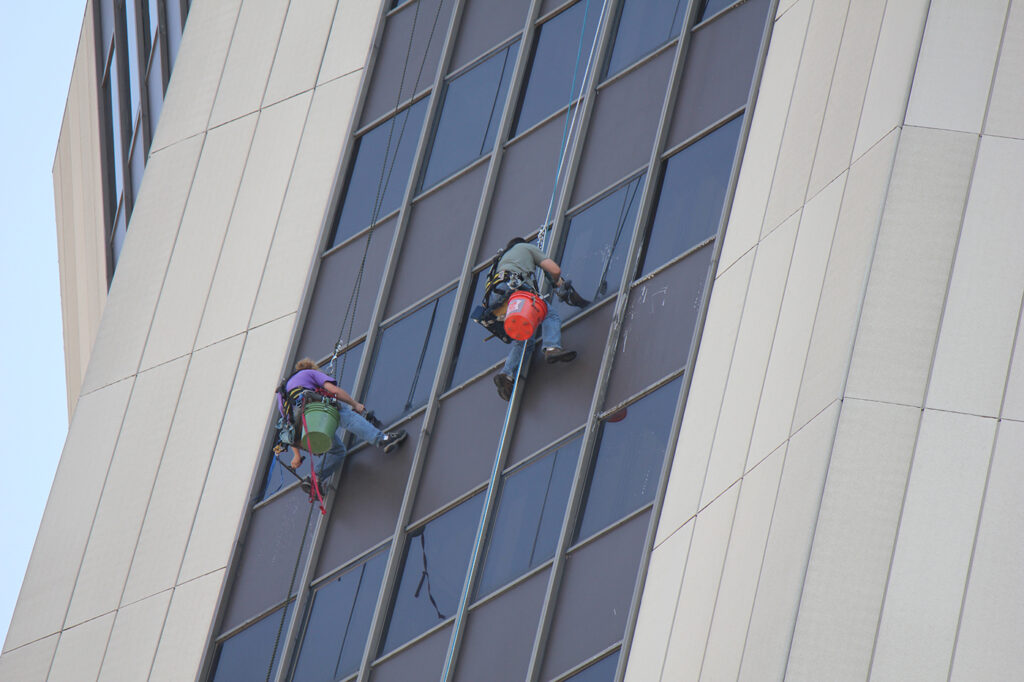 Whether it's high-rise, mid-rise, monthly route work, complicated or simple…
No matter how tall or how short your building is, we are the right choice! Our commercial window cleaning team works with property managers to build maintenance schedules that meet all needs and budgets. Satisfied clients include top rated universities, hospital systems, office buildings and property managers. You can be confident each service will be done under OSHA & ANSI code. With our established reputation of delivering consistent results, contractors can be assured that their finished product will be done on-time and done right. Our team of highly trained technicians are experienced with state of the art equipment & techniques that enable us to deliver a high quality final clean every time, satisfaction guaranteed. Bring The Service Group on board and experience the difference our service offers.
Need your windows cleaned? Provide us your information below and we will contact you at our earliest convenience.